Basil Frasure, Ph.D.
---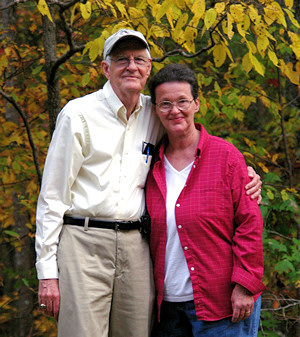 Basil Frasure is a servant of the Lord Jesus Christ and an Ordained Minister who faithfully teaches the Word of God. He has done some brief pastoring at several churches and has served as an Elder with Freedom Fellowship Church. Led by the Holy Spirit, Basil unashamedly applies Biblical principles to his teaching ministry. He has a Master of Divinity Degree in theology. Although he has a Ph.D. Degree in Christian Counseling, he is not a professional Pastoral Counselor or a LPC. However, he shares the Word of God with individuals face to face to help resolve complex issues. For more information see: Contacts
He has authored How To Destroy The Evil Tree, a popular and an informative book on overcoming generational curses. He has also authored (his PhD thesis) Bringing Every Thought Captive, Vol. 1, an informative study on applying the Word of God in one's life. In addition, he has a free 12 week Foundational Bible Study Course online. He also serves as a consultant to the Project Do Over ministry and does some leadership conferences with them.
Basil and his wife, Elayne, have three daughters and twelve grandchildren. He has a strong conviction about the permanency of marriage and the blessing of children and grandchildren.
You may find Basil Frasure on FaceBook at

God's Call: To bring people to the knowlege of Jesus.
"The fruit of the righteous is a tree of life; and he that winneth souls is wise" (Proverbs 11:30).
Ministry Objective:
1. Is to minister the Word to those in need.
"The Lord GOD hath given me the tongue of the learned, that I should know how to speak a word in season to him that is weary: he wakeneth morning by morning, he wakeneth mine ear to hear as the learned" (Isaiah 50:4).

2. Is to minister to ministers the Word of the Lord.
"And the things that thou hast heard of me among many witnesses, the same commit thou to faithful men, who shall be able to teach others also" (II Timothy 2:2).

God's Promise: "Behold, I will do a new thing; now it shall spring forth; shall ye not know it? I will even make a way in the wilderness, and rivers in the desert" (Isaiah 43:19).
A Prophetic Word given by a song:
I am a servant of the Lord
I am a messenger of the Lord
I am a minister of the word.
I have been chosen to proclaim
Thy word and preach it in His name
I am sanctified Holy part of His work.
He made me in His image
He called me by His name
He trusts me with His word of truth
Delivers and heals the lame
I'm so blessed to be a vessel of His love,
My thanks and praise to my God above.
Given by Lisa Tomlin as given from the Lord. 9-16-90
---