Buttons & Banners For Links
You may use any of the buttons or banners displayed on this page
to put on your site to link to Whole Person Counseling
URL of WPC = https://www.wholeperson-counseling.org
Steps to Take ...
1. Choose a banner or button that is appropriate for your site.
2. Download the button or banner to your computer.

Using Netscape 3.0, you simply put your cursor on the graphic, click your right button, and click on "save image as", saving it to an appropriate file.
3. Please do not link to this page!

It will hinder others in loading Whole Person Counseling and will also slow down your page in loading. Be wise: people want to see your page quickly.
4. Please do not alter any of the graphics without permission.
5. Add the graphic to your page and add the URL

https://www.wholeperson-counseling.org
6. You may desire to add a description of the site. Some are given below.
7. If you have any problems, please contact me at Whole Person Counseling. Thanks.

I will also consider linking to your site.

Illustrated articles on depression, addictions, ADD, fears, anxieties, personality disorders, moral failures, abuses, generational curses, spiritual bondages, social conflicts, emotional hurts, family, children's pages, and links.

Bible-based counseling that effectively ministers to the whole person (spirit, soul, and body) in areas of social relations, mental, emotional, and physical health, spiritual life, and financial freedom.

Counseling to meet every need. Graphically illustrated articles that will change your life.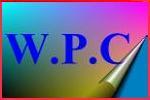 This eye catching banner is good most any place.


This banner is 400 X 40 pix. Great to catch attention.

This banner is 400 X 60 pix. This banner induces a temptation to click on Enter.
(This banner looks good on a white or light color background.
(This banner looks extremely good on a black background)
---